M
essage to Whizdom Contractors Regarding COVID-19
Whizdom have an obligation under theWork Health and Safety Act 2011to provide a safe and healthy workplace for staff and for others who interact with our business or workplace.​
Whizdom would like to provide assurance to our contractors that we are prepared should the impacts of COVID-19 change. Our aim is that support for our contractors continues to be provided with no, or minimal, disruption.

Whizdom have a business continuity plan in place to ensure our contractors needs will be addressed, and our operations continue to be provided with no, or minimal, disruption.
Whizdom will be taking our guidance from World Health Organisation, Department of Health, State and Territory Government Agencies and the Fair Work Ombudsman. This webpage will be updated as further instructions are released.
Change to Working Conditions
If your working conditions change or you have been requested by the client or agency to work from home or a remote location, it is your responsibility to advise Whizdom as soon as possible via admin@whizdom.com.au along with the written directions and communication you have received from the client or Agency.
Working from Home Safely
A client or agency may request contractors who can perform their roles from home and have the appropriate IT access conduct their role from home. Once Whizdom have received confirmation from both contractor and client, we will provide you with a link to WorkPro 'Working from Home Safely' module, a safety 'checklist' and the 'Privacy' module.
These modules are designed and built by our workforce compliance partner, WorkPro for the impacts of COVID-19. These modules are used to ensure that all staff regardless of whether they have agreed to regular working from home arrangements already or are directed to work from home for a limited period for any reason, remain safe and healthy.
Stand Downs
If the client or agency is directed to close to protect the health and safety of the workforce or customers (and your role can not be performed from home) a stand down period without pay may be implemented. This will always be dealt with based on the individual circumstances of the area and direction of the client or agency. We would expect for contractors the default position is if you are not working, you will not be paid unless advised otherwise by the client or agency.
We encourage you to have discussions with the client or agency regarding the possible length of the stand down period and if different conditions for contractors apply in these circumstances, as further information is released from Government Departments.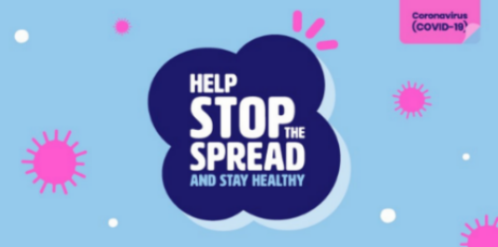 Continuing to Work Onsite
Contractors working onsite are to observe the reasonable instructions for health and hygiene of the location. The situation is changing rapidly so it is best to stay up to date regarding the hygiene and health standards, please refer Department of Health website for guidance. It is your responsibility to inform Whizdom and the Client or Agency immediately if:
a)You have tested positive for COVID-19
b)Practising self-isolation or have been exposed to a potential case
c)Undertaken any recent international travel
Timesheets and Payment of Wages
Whizdom have the technology and capability to work remotely and we have the business continuity plan in place to ensure our contractors needs will be addressed.

If you are required to work from home and do not have access to the client's timesheet/payment system we are able to provide a timesheet and work with you and client on best practice procedures for approval of timesheets and invoices. It is still important and legal requirement to maintain accurate records as required and deemed by clients.
​
Stay at Home
Please stay at home and do not attend the worksite or any external meetings if you have any symptoms of COVID-19, instead seek medical attention as recommended by the Department of Health.You must also stay at home if you have been around anyone that is showing symptoms of COVID-19.
​
Vaccination Information and Direction
(Updated 20 Oct 2021)
Whizdom employees and contractors are expected to follow government public health orders in the state or territory they reside and/or provide services in, to deal with the public health risk of COVID-19.
Whizdom are continuing to consult with our clients and responding to their direction in relation to COVID-19Safe plans and vaccination requirements, and we will keep our workforce informed of these directions as they become available.
Testing and Reporting Positive COVID-19 Cases
(Updated 13 Jan 2022)
The current governement advice is that you are at risk of developing COVID-19 in the 14 days after you were last in contact with someone with the virus.
Most people who develop COVID-19 will get it in the first 7 days – this is when you are most at risk of passing the infection onto others. However, around a quarter of cases will develop COVID-19 between day 7 and 14, so it is important that you continue to take measures to protect those around you for several more days.
People with symptoms:do a rapid antigen test (RAT) immediately if you have any COVID-19 symptoms even if mild and even if you are fully or partially vaccinated.
Self-isolation:You should follow the advice for people testing positive for COVID-19 in your State or Territory (please see links below) and self-isolate for 7 days since date of the positive rapid antigen test.
For further inforamtion on testing directions and reporting positive test results please click on the links to the State and Territory Government websites:
Testing Positive for COVID-19 | ACT GOV
Testing Positive for COVID-19 | NSW GOV
Reporting your COVID-19 result | VIC GOV
Testing Directions for COVID-19 | WA GOV
How to protect yourself and others
Everyone must practise good hygiene to protect against infection and prevent the virus from spreading. For more information on what you can do to help slow the spread of Covid-19 in Australia, please refer to theDepartment of Healthwebsite for guides and advice on:
- Good hygiene
- Self-isolation
- Social distancing​
Employee Assistance Program (AccessEAP)
Look out for yourself and others during these difficult times
We understand the impact of COVID-19 can cause concern so if you are experiencing anxiety or have concerns about personal or work related topics, please feel free to access our EAP serviceAccessEAPanytime on 1800 818 728.
Thank you for your support during this time. If you have specific questions regarding the emerging situation, please do not hesitate to contact your Contractor Care Manager at admin@whizdom.com.au